Written by Michelle Sullivan, APH
Video produced by Iris Wagner, Memoirs Productions
This post originally appeared on PersonalHistorians.org's blog on August 13, 2015. Reproduced with permission.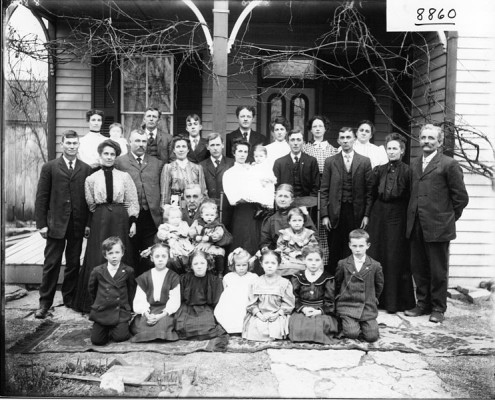 Typical, you might guess, for a New York Public Library list of 20 motivations to focus exclusively on books. When Carmen Nigro published her "20 Reasons Why You Should Write Your Family History" blog post, she left out some very important ways we can document our past, including video, audio, and digital. Veteran APH member Iris Wagner of Memoirs Productions in Montreal reminds us that there are many ways to produce our family history with a video entry to this week's series instalment.
.Iris' very special experience with clients at a large family reunion helps reinforce the idea behind Nigro's 19th motivation: Family members and even distant cousins may become more forward in contributing documents, photos, and stories for your genealogical research. Key for genealogists, and for anyone interested in producing their own personal and family history.
About this 20-by-20 series:
Welcome to the fourth bonus feature blog post in APH's successful series inspired by an article by Carmen Nigro of the New York Public Library entitled 20 Reasons Why You Should Write Your Family History. Bonus feature posts will either revisit one of the original 20 themes laid out in the NYPL post, or suggest additional reasons as to why individuals should consider recording their personal histories. Who better than APH members to enrich this already impressive list? Follow this compelling series of bonus posts, published every Thursday on the APH blog.