As the topic of preserving one's legacy trends in mainstream media, at Memoirs Productions family storytelling is what it's always been about. Our 15 years experience in pioneering the video-legacy field has revealed not only the value that the process has for the storyteller, but also the clear benefits it holds for the recipients.
The preservation of one's stories and life wisdom should not begin at the end of one's life experience, when one looks back and contemplates the journey and the meaning of it. Rather, the benefit of sharing first memories from childhood shared regularly at bedtime by Mom and Dad can be helpful to personal growth and maturity.
Telling Your Family Story Can Make Your Child a Better Person
Above and beyond the obvious benefits of parent-child bonding, as well as its portability and accessibility, the benefits that family storytelling holds for children is now being revealed through 25 years of research. The studies show the measurable positive effects that family storytelling has on a child's persona.
To gain all that from reminiscing about the past and passing on the stories and lore of our family is remarkable. As The Atlantic article, What Kids Learn From Hearing Family Stories, describes so well: "Books contain narratives, but only family stories contain your family's personal narrative."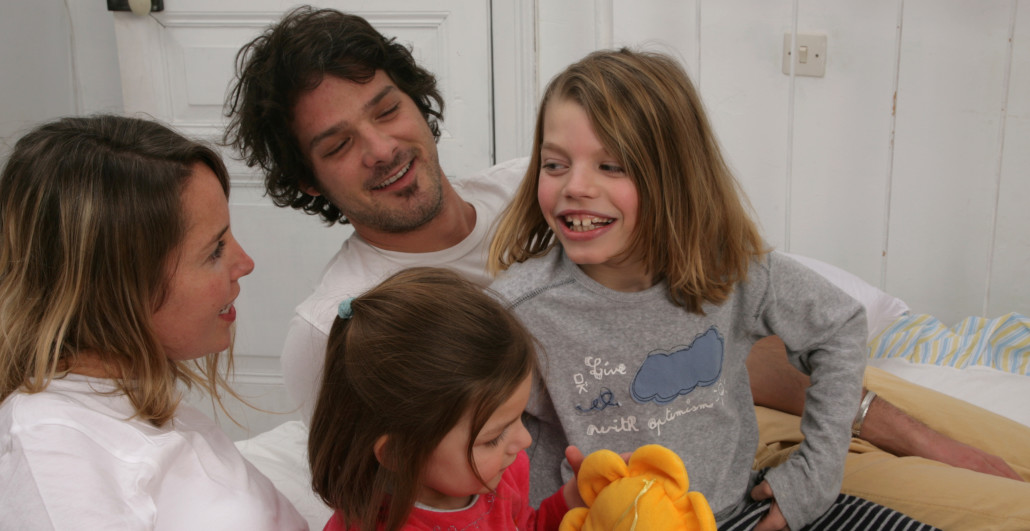 While the reading of fiction helps improve adults' ability to understand other people's emotions, family storytelling benefits include higher self-esteem, a stronger concept of self, a more robust identity, better coping skills, and lower rates of depression and anxiety for the (grand)children. Family storytelling can help a child grow into someone who feels connected to the important people in his/her life. We hear about this often when we're told that children watch their grandparent's Memoirs' production, over and over again.
So the next time you are putting your children or grandchildren to bed, follow up the fictional storybook read with a personal tale from your own life. The long term effects on your young family members will be remembered through their lifetime and help them tell their and your stories to future generations.
P.S. Happy Halloween! Please don't forget to take pics of those cute costumes.