Preserving Your Legacy of Values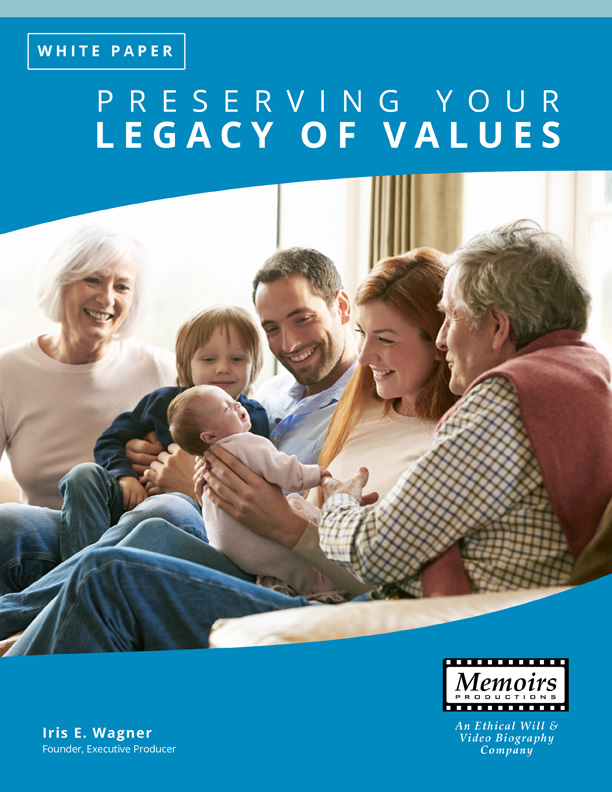 In honor of our 15th year of service, Memoirs Productions has published a White Paper on the subject of Preserving Your Legacy of Values. It documents the expertise and professional perspective of legacy expert and thought leader, Iris E. Wagner, founder of Memoirs Productions. We hope it will shed light on this issue for those who wish to understand better how storytelling and the capturing of wisdom, values and beliefs are as valuable to future generations as the estate planning of one's financial assets is to your heirs.
Kindly fill out the form below to download your PDF copy.