To search the site please enter a valid term
You are here:
Home
/
Search results for ""
New Search
If you are not happy with the results below please do another search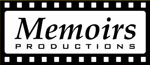 An Ethical Will &
Video Biography Company
Our Mission
Memoirs Productions is an ethical will and video biography company producing bespoke documentaries as lasting legacies. Our mission is to bring people with shared heritage closer together through archivally preserving their stories, values, beliefs and wisdom.
© 2000-2018 Memoirs Productions.

All rights reserved.